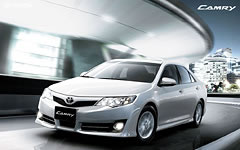 We are California DMV licensed broker/dealer handling all makes and models.
The car of your choice is just a click away. 
Here is how it works.

 - First determine the make, model and options that you want.
 - Contact us by e-mail, fax or phone for no hassle quote.
 - Upon your acceptance, we will secure the vehicle.
 - We are here to save you time, money and hassle.
 - Personalized service includes delivery of your vehicle to your door step.  
 - Every new car comes with the manufacturer's warranty.